Our History
MobileX Co.,Ltd was established in July,2005.located in Shenzhen, China.And adjacent to the Shenzhen High Tech Park. The registered capital is RMB 1.2 million. MobileX is the supplier of the industrial handheld intelligent PDA terminal and the servicer of application software systems solutions for various fields' on-site management.
Our Factory
MobileX put the technology innovation and customer value as the core for many years in order to win the competition in the market home and abroad. we are in charge of solving the technical difficulties and give guides for the hardware designs, background software programs.
With the core value of Customer Supreme, Staff Value, Team Work, Result First, MobileXer is shouldering the mission of on-site Management and Mobile Payment Experts to elevate customers' value by scientific management and good service and finally realize our enterprise prospect "Chinese First Brand of Mobile data collection and Application Solution " Currently,we have more than 125 employees,R&D stuff more than 20.And have long cooperation relationship with our OEM factory which in Shenzhen as well."Innovation" is the label of our staff members. We have a professional and experienced technical development group. The members of this group have been improving product quality and trying to develop new products with the latest technology. Definitely we can provide powerful and timely support for technical issues and further development. Meanwhile, we design and make our products according to customers' specifications or requests. ODM&OEM orders are welcome!
"Quality" is the final quest of our members. All our products must be 100% tested to ensure their functionality, reliability, security and durability before shipment. During the past few years, our No.1 priorities have always been customer service and customer satisfaction. We have done a lot to raise quality levels. We are striving to establish a sound quality management and guarantee system.
We are increasingly expanding our international market share based on quality products, excellent service, reasonable price and timely delivery. Selling well throughout the domestic market, our products are also warmly welcomed by clients in Japan, India, South Africa, Brazil, the UK, America, Mexico, Peru and so on. We are looking forward to cooperating with more clients worldwide for common development and mutual benefits.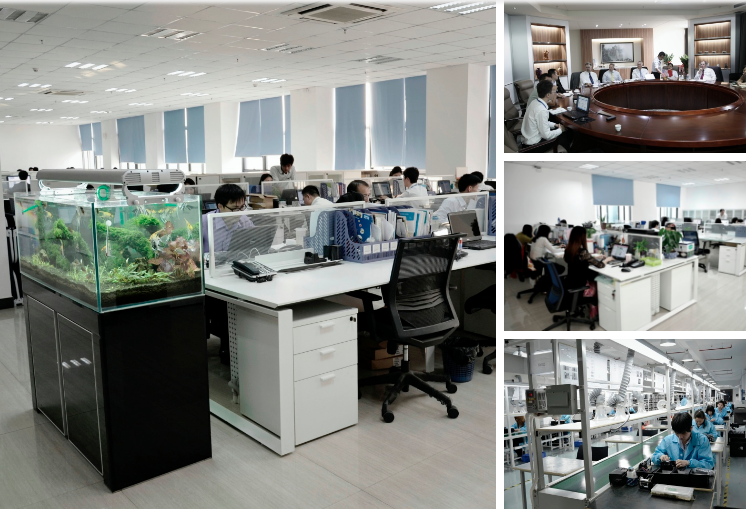 Our Product
In express transportation,warehouse management, logistics, MobileX.developed the intelligent PDA and other general industrial data collector of MX9000, MX4500,MX6000,MX7000,MX4000,MX4050,etc.In intelligent transportation, mobile enforcement,MobileX developed the intelligent PDA MX4500 which with the thermal printer. While in the integrated Mobile payment, information flow, capital flow,MobileX has developed MXVPOS,3385,MP2000L POS terminal and other like models with PCI,EMV approved financial payment terminals .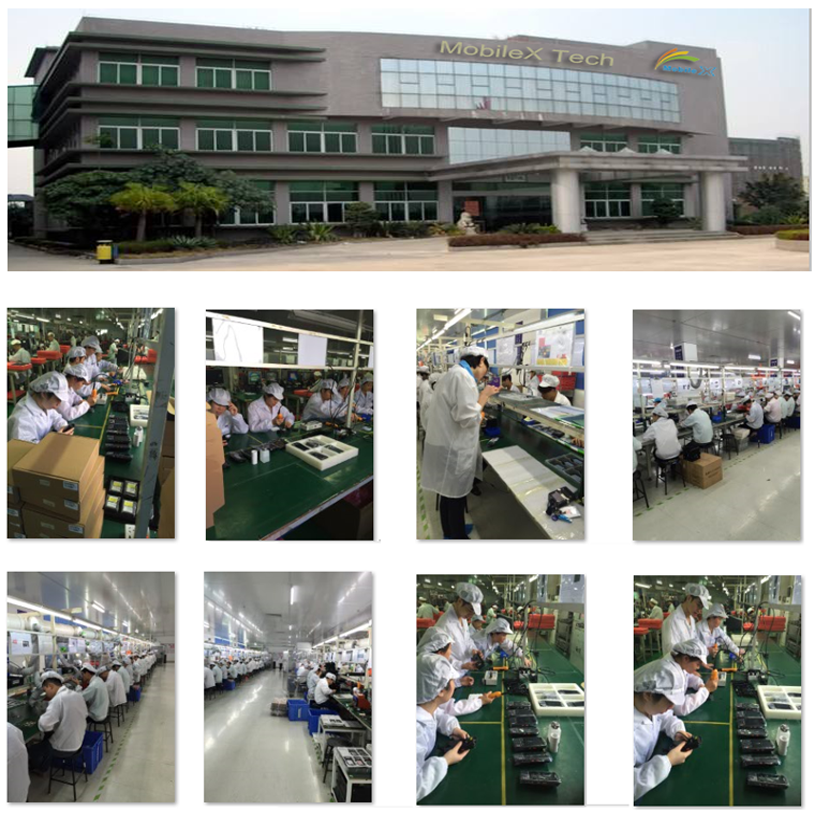 Quality
Our products are industrial one with different dustproof, waterproof, shockproof class.We would perfrom all kinds of interal industril testing when we design the product,to make sure it can against rough using environment.
Product Application
1).Transportation & Logistics
Especially on tobacco distribution, warehouse inventory management, postal delivery, drug distribution,factory plant logistics,etc..
The configuration of hand-held terminal extension functions are different depends on different application requirements.
mainly used features are barcode scanner, RFID,GPRS,WiFi, Bluetooth data communication.Handheld terminal can be used for the courier collect the waybill data, through the scanning of express barcode waybill information and send by the communication module directly to backend server, then query and other functions information will be available.
2).Electricity meter reading
Meter integrates barcode, RFID tag or infrared module, the operator can use the handheld terminal to read the meter data directly and send out by the communication module.
3).Mobile government/police affairs
The technology of police equipment is getting higher and higher, especially traffic police, patrol and Interpol has also been equipped with mobile data devices, including handheld terminals with the police provides a more powerful implementation of police tool. Besides the police,hospital, urban management,tax administration department also began to try to use the hand-held terminal to standardize the administrative business and improving the administrative efficiency.And also for the patrol management specification, mainly used for residential security and patrol route.
The mainly used features are GPRS/3G/4G data, voice communications,GPS,IC card reader, the future may also need to fingerprint collection, comparison and so on.
4).Mobile Payment
Nowadays,the countertop payment method is not sufficient for the fast transaction,
the mobile payment is more welcome in many industrials,like delivery payment charge,parking charge,
stadium ticket selling..etc.The handheld terminal can read the IC/Magnetic/RFID cards and send the data to server,and server communicates with the banking system to complete the payment.
5).Insurance
Such as mobile insurance system, pension insurance home release.
handheld terminal for Mobile insurance system needs the function of GPRS / CDMA data or SMS
communications. Pension -site payment needs to use handheld terminal extended functionality
for fingerprint capture, matching and GPS..etc.
6).Car parking charges
In order to alleviate the pressure of the parking lot,many cities use the handheld terminal for temporary parking charge,traffic police development in the traffice police that does not affect the road use to draw a portion of the parking spaces for owners.
Generally there is no fixed equipment to manage the parking since it is temporarily set aside parking spaces on the road,
The operator can use the hand-held terminal for management and charging. Which can record the parking time, upload the data to the server, print bills etc.
7).Chains / stores / counters Management
Use the handheld to store the import and sale,inventory,checking, return,
booking and membership management, data collection and transmission.
8).Shoes and clothes ordering
Use the hand-held terminal to scan the barcode order on the Shoes or Clothes,to perform the wireless ordering.
Our Certificate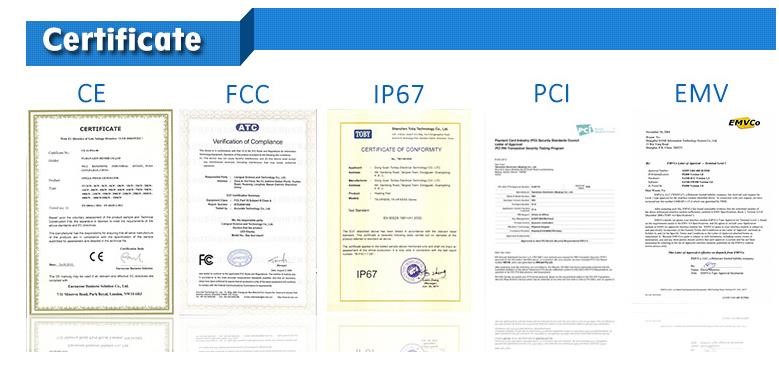 Our service
MobileX service after sales Policy
1).MobileX offer 1 year warranty,any terminals with quality issue(Exclude human factors) can get repaired or replacement from us during this period.
2).If clients handle the service locally,MobileX will offer 1% complete units as spare terminals,2%
LCD,Housing and keyboard.1% other spares.All the quality issue terminals should take picture and be reported,MobileX will supply it if our spare parts is not enough.
3).For the product maintenance,MobileX will send the video for your reference.If necessary,MobileX will send technical staff to train client's repairer for free.
4).MobileX will provide technical assistance for the whole life.
In case clients would like to extend 1 year warranty period in their market,we would suggest
clients buy 2.5% terminals for replacement.And 2% LCD,Housing and keyboard.1% other spares.